Wet wipes towel for Toy and skin Cleanser Disinfection cleaning intimate
Carry one-piece packaged wet towel toys with you to clean your skin.This product is safe. The materials used will all comply with local laws regarding chemicals that are considered to be hazardous to the environment and human health.
SEND INQUIRY NOW
CONTACT US
Telephone:
+86 020-36488891
WhatsApp: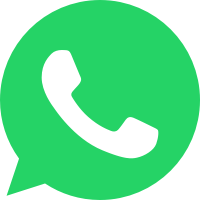 +86 13908473323
Cleaner wet towel for Adult Toy skin Cleanser Disinfection cleaning intimate private label for men women Company Introduction
Guangzhou haoyimai Trading Co., Ltd. is located in 中国, we are specialized in producing Human lubricant,Toy cleaner,Men delay spray/Cream,Women orgasm liquid,Wet wipes for leading retailers in Chinese Mainland,European Union,Eastern Europe,Southeast Asia,America and around the world. With 21 years working experience and professional team, we both do business with trading & manufacturer. We have served many famous company all over the world such as Smoslu,Adorme,Svakom,Loosen,Durex etc. We aim to keep offer our partners with innovative designed products, sustainable competitive pricing and with good quality. We create the value to maximum for our clients by providing the professional services,being respectful and thinking from client's point of view. We welcome all around the world's partners contact us and seek cooperation for mutual benefits.
IF YOU HAVE MORE QUESTIONS,WRITE TO US
Just tell us your requirements, we can do more than you can imagine.
Copyright © 2023 Guangzhou haoyimai Trading Co., Ltd. - www.haoyimai.com.cn All Rights Reserved.
Choose a different language
Current language:English