Wholesale COKELIFE water based lube for sensitive skin 200ml Supplier & manufacturers
Human safe,moisturizing and lubricating,antibacterial care lube
SEND INQUIRY NOW
CONTACT US
Telephone:
+86 020-36488891
WhatsApp: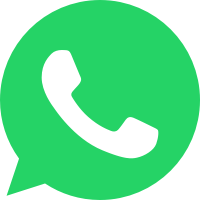 +86 13908473323
FAQ
1.Do You ACCEPT OEM FOR CUSTOMER'S BRAND?
Yes, we do.Also we can open new mold for you depend on the quantity of your order.
2.Do YoU HAVE ANY MOQ LIMITED?
We accept small order, you can ask for details from our salesman.
3.WHAT PAYMENT METHODS CAN I USE TO PAY?
L/C,T/T,Western Union and Money Gram.
Advantages
1.Absolute control of the regional market and become the core partner of our company.
2.After more than 20 years of development,Haoyimai hasbecome a mature adult products company, the existing fac-tory of more than 10000 square meters, is a GMP dust-freeworkshop.
3.Various international certification,which benifit for export trade.
4.Share the fruitful achievements of our company's rapid development.
About cokelife
Located in The Beautiful Flower City, Guangzhou, China. Hao Yi Mai Bio Tech Has Been Focused On Bio Lubircant Reseach & Design for More Than 10 Years. As The Sales Growing, The Company Invested 4 Factories In Guangzhou City, Dongguan City, Qingyuan City of Guangdong Province and Xiangtan City of Hunan Provice From The Year 2014. Equiped with Full Automatic Producing Lines at GMP 10,0000 Grade, Professional Bio Laboratories With Disciplined Engineers from National Colleges, and International Industry Certification, The Factories Are Specialized in Human Lubricant, Medical Lubricant, Costmetics Lubricant, Animal Lubricant, Bio Cleaners and Related Human Health Care Products Producing and Supplying. Since The Year 2010, The Company Had Supplied and Served for Semi-Government Projects, Chain Hospitals,Hotels,Farms,and Various E-Commerce Platforms As Well. High Praise Widely Spreaded Domestic and Oversea for It's Comprehensive Marketing, Considerate Service, and Nit-Picking Quality Among The Clients. The Company Private Own Various Brands,in Which The Most Famous Is COKELIFE, Whose Target Is To "Lube The World Without Friction". The Social Responsibility And Human Health Is Always The Priority And The Soul of COKELIFE. Except for Self-Own Brands Series, The Company Is Also Committed To Clients' OEM and ODM Project Which Based On The Principle "Fast Factory", " Punctual Process" to Ensure All Their Brand Stories Be Well Marketing To Deliver The Brand Value Effectivly. "Healthy Technology", "Manificient Lubricant", We Firmly Believe That We Will Create A Better Life With The Friends' Joining Over The World!
C Guangzhou haoyimai Trading Co., Ltd. is a professional company, engaged in the design, manufacture, sell and professional service of Other Beauty & Personal Care Products. We are located in 中国, with convenient transportation access. We dedicated to strict quality control and thoughtful customer service. We welcome OEM orders. We have already exported products to Chinese Mainland,European Union,Eastern Europe,Southeast Asia,America, and also other continent. In recent years, we have introduced a series of advanced equipment including testing and producing line. We have the most rigorous management of the dust-free workshop, and through the BRC recognition, a professional management team to manage all the details of the workshop to supervise.In the production technology, we constantly carry on the research and development and the equipment update, in order to meet the customer's demand, and improve the production efficiency. And our company got approved by the ISO9001 managing system. After several years of development, our team has become an efficient team and products have received popular recognitio
IF YOU HAVE MORE QUESTIONS,WRITE TO US
Just tell us your requirements, we can do more than you can imagine.
Copyright © 2023 Guangzhou haoyimai Trading Co., Ltd. - www.haoyimai.com.cn All Rights Reserved.
Choose a different language
Current language:English