COKELIFE fruit vegan edible lubricant make a big movie notice
COKELIFE 15ml*8pack Personal Water Based Lubricant Sex Anal Gel Fruity Edible Oral Sex Lubricant Jam For Wholesale Sex Lubricant
Our production scope includes: all kinds of human body lubricants, climax fluids, mouthwash, disinfectant water, disinfection wipes, utensils non washing disinfectant, female antibacterial lotion, delay oil / cream, condom oil, SM and other products. The video is new product promotional video Notice for fruit vegan lubricant series.
SEND INQUIRY NOW
CONTACT US
Telephone:
+86 020-36488891
WhatsApp: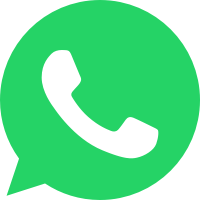 +86 13908473323
Our products use all imported raw materials, imported machinery and equipment, layer by layer to ensure the safety of enterprise products in the hands of consumers. At the same time, we have a professional business team, we can carry out OEM / ODM customized products according to customer needs, from brand, conception, design, to procurement, packaging materials, finished products, shipment of one-stop operation, is the preferred domestic partner, welcome to call to discuss!
The video is new product promotional video notice for fruit vegan lubricant series. Please look forward to the finished film for our COKELIFE vip customer. If you are interesting to be COKELIFE agent, kindly contact us! COKELIFE Customer service are always here for yout best service.
20+ Years Top Factory in Sex Lubes Served for Governnt Activity
1000+ Formula & OEM ODM for Top Brands Worldwide
100000+ GMP Grade Lap
We are TOP Brand COKELIFE in China
Sincerely Hope to Make Great Story with Your Noble Brand
Welcome to contact us! IF YOU HAVE MORE QUESTIONS,WRITE TO US
Just tell us your requirements, we can do more than you can imagine.
Copyright © 2023 Guangzhou haoyimai Trading Co., Ltd. - www.haoyimai.com.cn All Rights Reserved.
Choose a different language
Current language:English