How your lube samples produce? Lube Gel Manufactory R&D Process
Website:https://www.haoyimai.com.cn
Guangzhou haoyimai Trading Co., Ltd. is a professional manufacturer of water based lubricants and sex toys . After 20 years of development, the company has more than 10000 square meters of existing workshop area. The workshop belongs to GMP  level medical dust-free workshop, and has obtained the certification of [national environmental protection certification], CE, SGS, ISO22716.
SEND INQUIRY NOW
CONTACT US
Telephone:
+86 020-36488891
WhatsApp: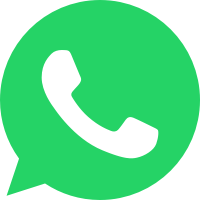 +86 13908473323
Product Introduction Company Introduction
Guangzhou haoyimai Trading Co., Ltd. has been committed to the research and development of Other Beauty & Personal Care Products products, production, sales. Our main products are:Human lubricant,Toy cleaner,Men delay spray/Cream,Women orgasm liquid,Wet wipes, etc. We have our own production line and we can provide costomized services. Our products has low price and good quality. It's very popular on all platforms.
Our production scope includes: all kinds of human body lubricants, climax fluids, mouthwash, disinfectant water, disinfection wipes, utensils non washing disinfectant, female antibacterial lotion, delay oil / cream, condom oil, SM and other products.
Our products use all imported raw materials, imported machinery and equipment, layer by layer to ensure the safety of enterprise products in the hands of consumers. we have a professional business team, we can carry out OEM / ODM customized products according to customer needs, from brand, design, to procurement, packaging materials, finished products,.shipment of one-stop operation, is the preferred domestic partner, welcome to call to discuss!
IF YOU HAVE MORE QUESTIONS,WRITE TO US
Just tell us your requirements, we can do more than you can imagine.
Copyright © 2023 Guangzhou haoyimai Trading Co., Ltd. - www.haoyimai.com.cn All Rights Reserved.
Choose a different language
Current language:English