COKELIFE FDA aphrodisiac female pleasure enhancer for women sexual stimulants
We are factory wholesales in Guangzhou,China.,Our production scope includes: all kinds of human body lubricants, climax fluids, mouthwash, disinfectant water, disinfection wipes, utensils non washing disinfectant, female antibacterial lotion, delay oil / cream, condom oil, SM and other products. If you are interested,Please feel free to contact us!

Follow us, we will conduct online lubricant evaluation and COKELIFE brand investment agent and OEM ODM explanation live broadcast from time to time
SEND INQUIRY NOW
CONTACT US
Telephone:
+86 020-36488891
WhatsApp: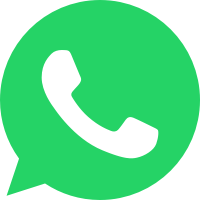 +86 13908473323
Company Introduction
Guangzhou haoyimai Trading Co., Ltd. is a high-tech enterprise engaged in the design, research, production and sales of Other Beauty & Personal Care Products. The company currently operates products including Human lubricant,Toy cleaner,Men delay spray/Cream,Women orgasm liquid,Wet wipes, owning strong research and development capabilities and rich production experience. We strictly implements the ISO9001 international quality system certification, and establishes a perfect system of quality, production, sales and after-sales service with "5S" management as the center.
IF YOU HAVE MORE QUESTIONS,WRITE TO US
Just tell us your requirements, we can do more than you can imagine.
Copyright © 2023 Guangzhou haoyimai Trading Co., Ltd. - www.haoyimai.com.cn All Rights Reserved.
Choose a different language
Current language:English